New Choice Column Formatting Options available in SharePoint
Microsoft recently unveiled the capability for users to now format any choice column without the need to for code. Formatting provides the ability to visualize your content faster and can help with identification and flow.
How to get started
Create any list within SharePoint and create a "Choice" column.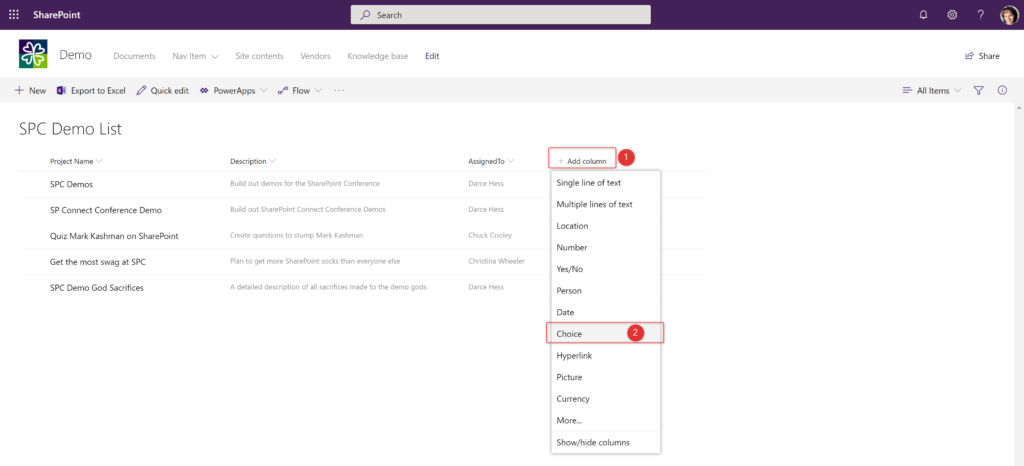 Name your column and add the choices that a user can select from.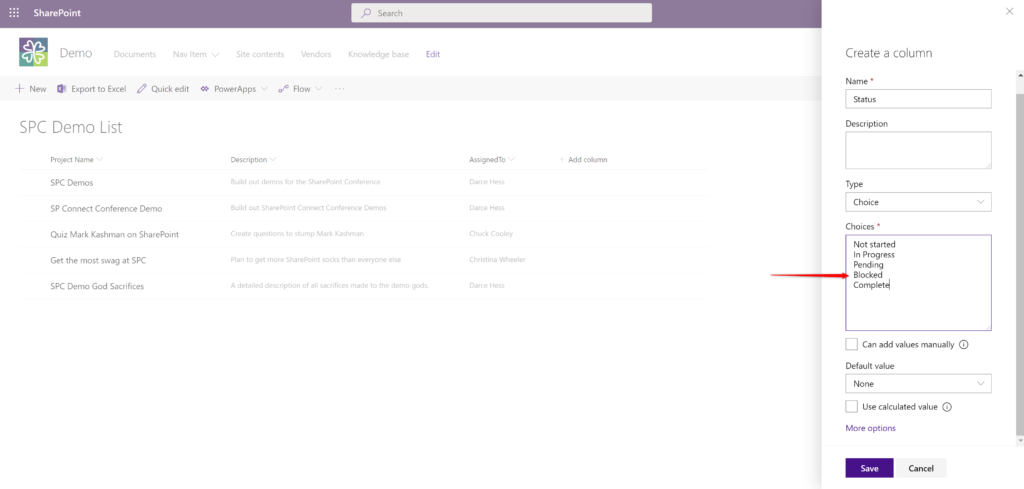 Once your column has been added, click on the drop-down arrow next to column header to bring down your options. Select "Column Settings" and then "Format this column".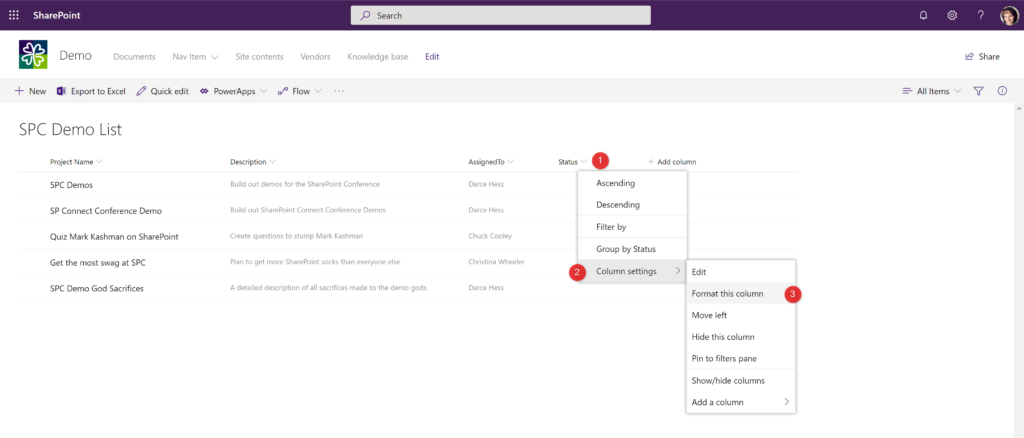 SharePoint will recognize that based on a choice column selection, that the user may want to use color to format a specific or all choices. Select the circle next to the "Fill background color" and then select "Edit template".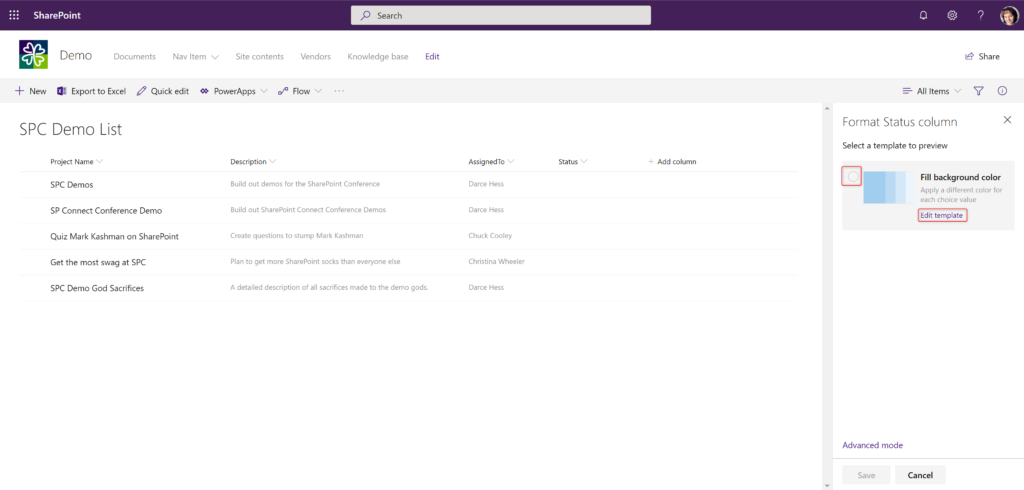 You will see all of the choices that you have for the column and a default color assigned.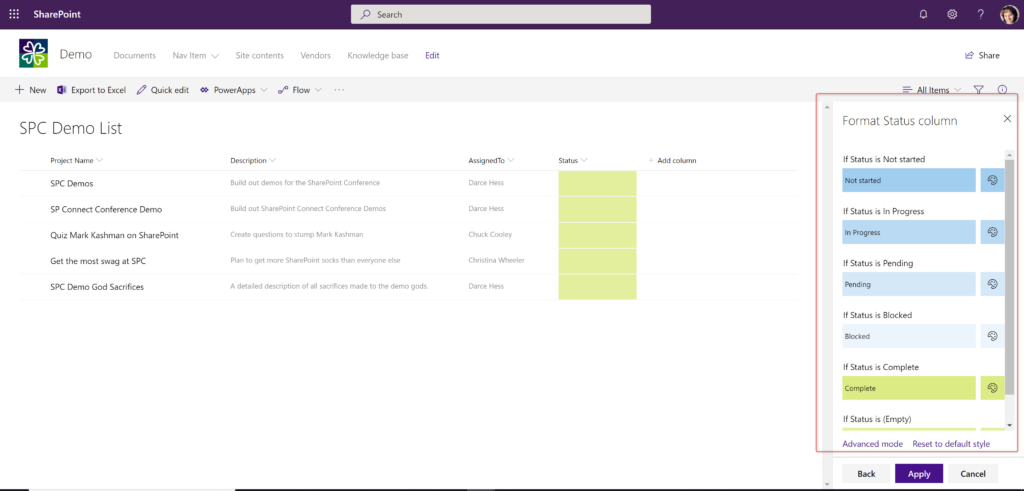 To change the color for a specific choice, select the color selector icon on the right of each choice. It will bring up a selection of color choices that you can choose from.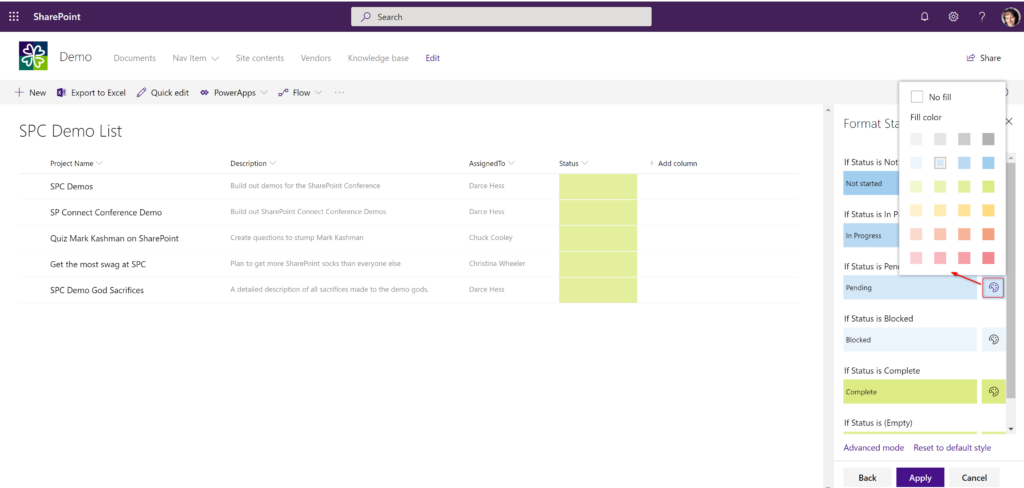 Once you have made the selections, press "Apply" to apply the color changes.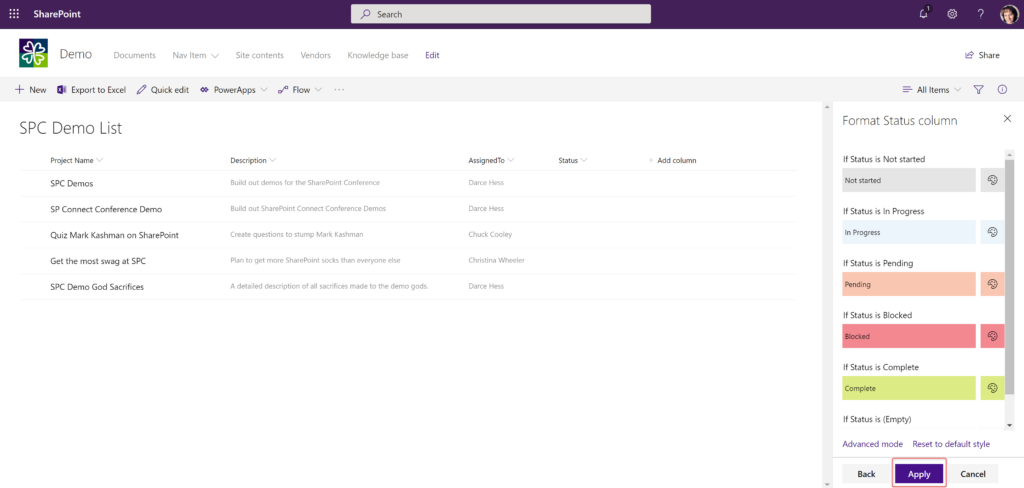 You new colors have been applied to the items within the column.

If you are proficient at writing JSON, you can click on the "Advanced Mode" link which will open the JSON file for the formatting. You can add or alter the way the column formats as well.
Let all of the great formatting begin. I have used "Status" as an easy example, but the possibilities are endless.
Best of luck and have fun!