Tag colleagues in SharePoint Page Comments Now Available
Microsoft has now released the updated capability to tag a user within the comments section on a Modern SharePoint page.
To add a comment, navigate to the bottom of the page. If you do not see the comments area, edit the page and be sure to enable the comments section at the bottom of the page.

To mention a colleague, type "@YourUser" to tag that person within your comment.

Press "Post" when ready to post to the page. Your comment can be seen by anyone with access to the page.

The user that was tagged in the comment will receive an email notification letting them know that they have been tagged.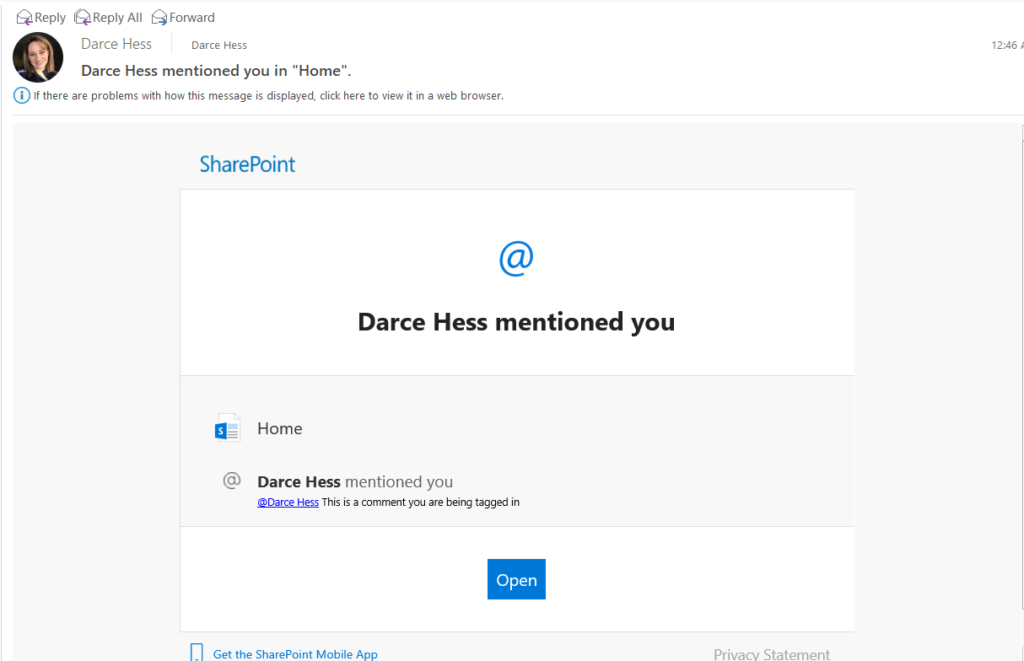 When the user clicks on "Open", they will be asked to authenticate before they will be directed to the page with the comment.