Case Study: Designing a Custom Org Explorer in SharePoint and Teams
In a post-pandemic world, companies were in a rush to create new experiences to help bridge the gap between colleagues who joined the organization after lockdowns began and those who used to meet regularly in-person. In an organization such as Takeda, we have colleagues throughout the world that we collaborate with. We wanted a way to go beyond the traditional org charts and build a cohesive experience to bring colleagues together, have a place to share their interests and what they do, and how they contribute to the larger organization. I am happy to share some of the considerations and evolutions of where we started and how we have evolved this use case over the last two years.
Original Goals:
Be able to see internal employees that report to me
View all internal employees that roll up to me
View external employees (Contractors) that report directly to me
Know what country a colleague is located in
Have a image of the colleague if they had added to their profile
Navigate between different levels in the organization based on my own profile and org structure
Be able to take it with me through export to Excel, Powerpoint, PDF
Initial Mock-up concepts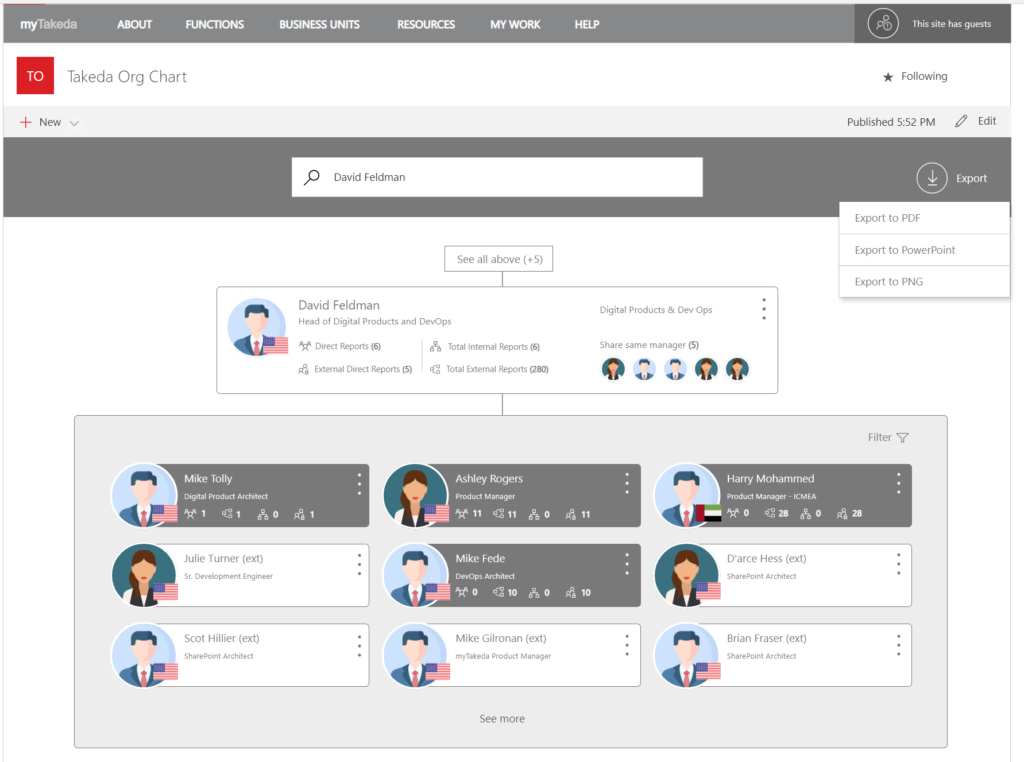 Taking it one step further, now that I could see the reporting structure, I now wanted to learn more about each person. This developed into the introduction of a custom profile for each person.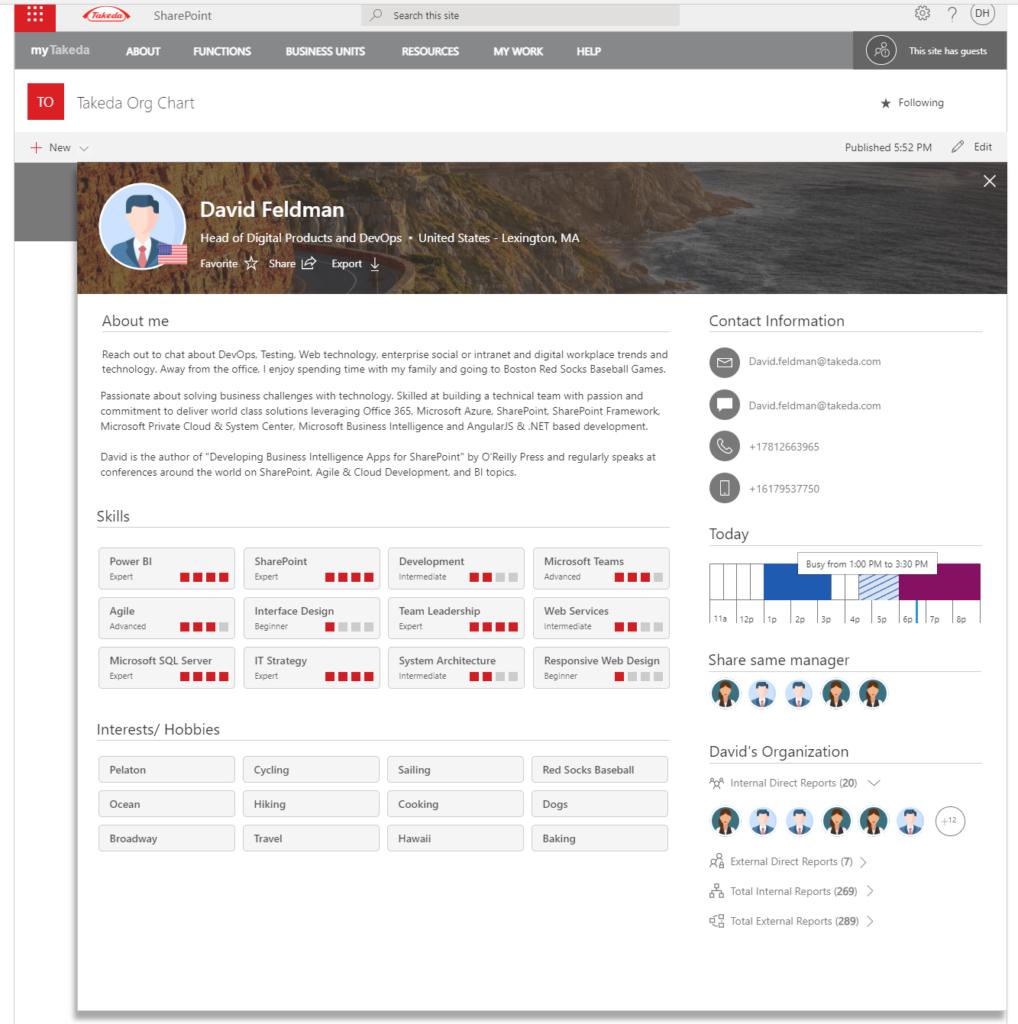 What we learned as we started to drive down the path:
We weren't allowed to have anything related to skills since Human Resources manages skills through Workday in a formal format, not available to us to use.
We wanted to streamline the profile and find new ways to show how people were connected to each other.
We decided that allowing users to have a custom banner image created an additional need of where to store the image and the complications that users often do not choose great photos that fit the image ratios of banners.
Incorporating v.1 feedback
The goals for incorporating feedback included:
Expand the profile to learn more about the anchor person
Bring actions to the front versus behind (…)
Have a preview profile to have some info about a person without having to click-in and lose context of the org view
See communities that someone is a part of and what type of role they have played in the group