Modern Weather Web Part Now Available
Microsoft has continued the release of new SharePoint Framework (SPFx) web parts bringing new functionality to the new modern interface in Office365. The newest web part is the new Weather web part.
To add the weather web part into a modern site, click on the "+" in the canvas area and select the "Weather" web part from the toolbox.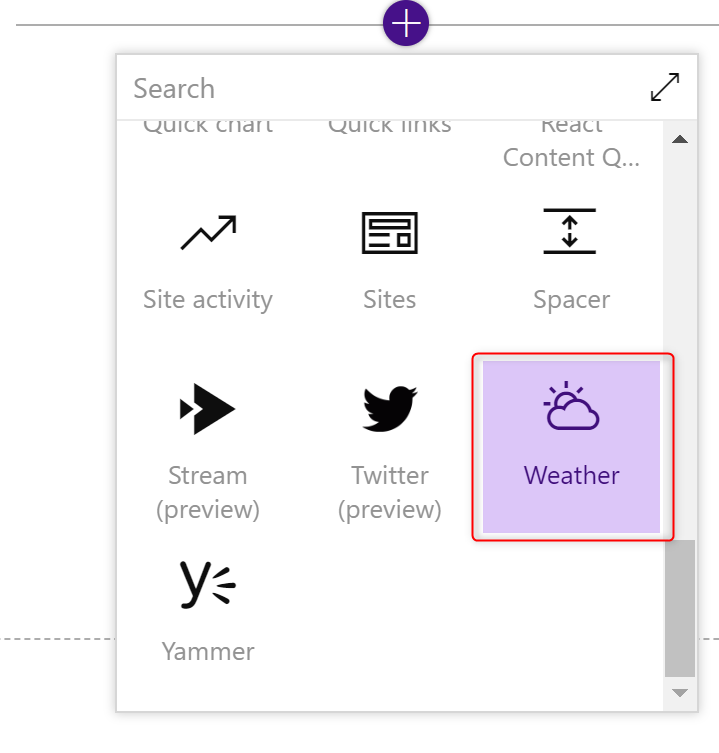 How to Configure the Weather web part
In the text field, start typing the location that you would like to gather information from. The field will start an auto detection based on what is closest to you.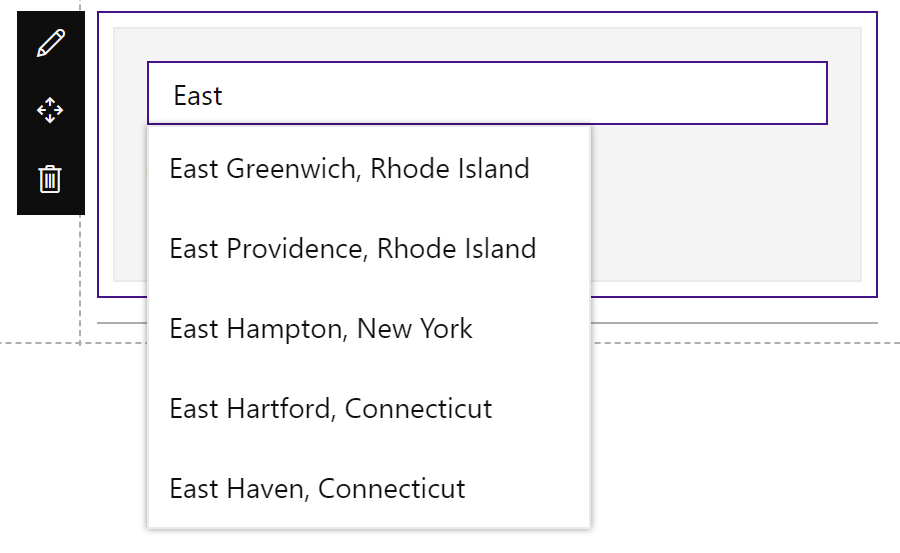 Select if you are wanting F – Fahrenheit Temperature or  C – Celsius Temperature by clicking on the web part edit icon (pencil) to the upper left of the web part to bring out the web part properties menu.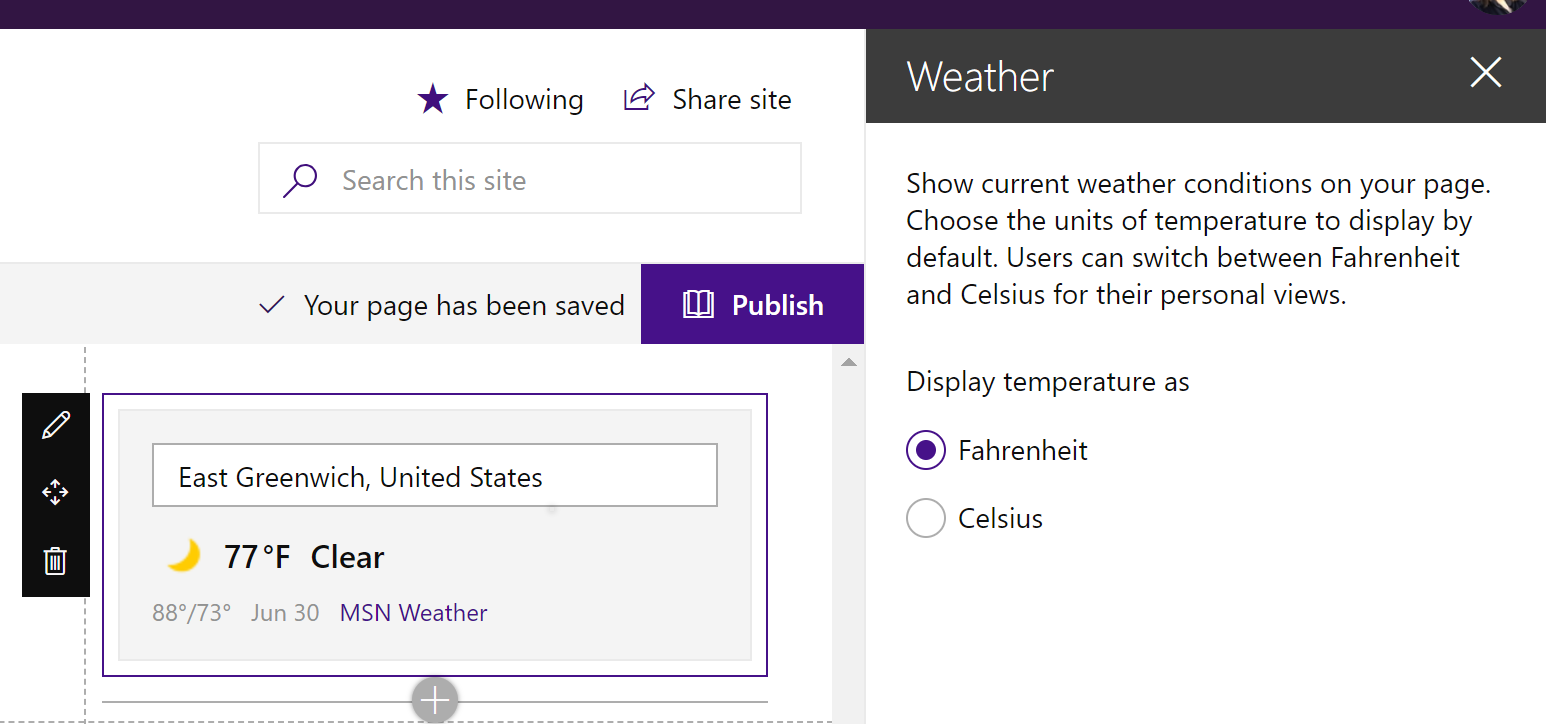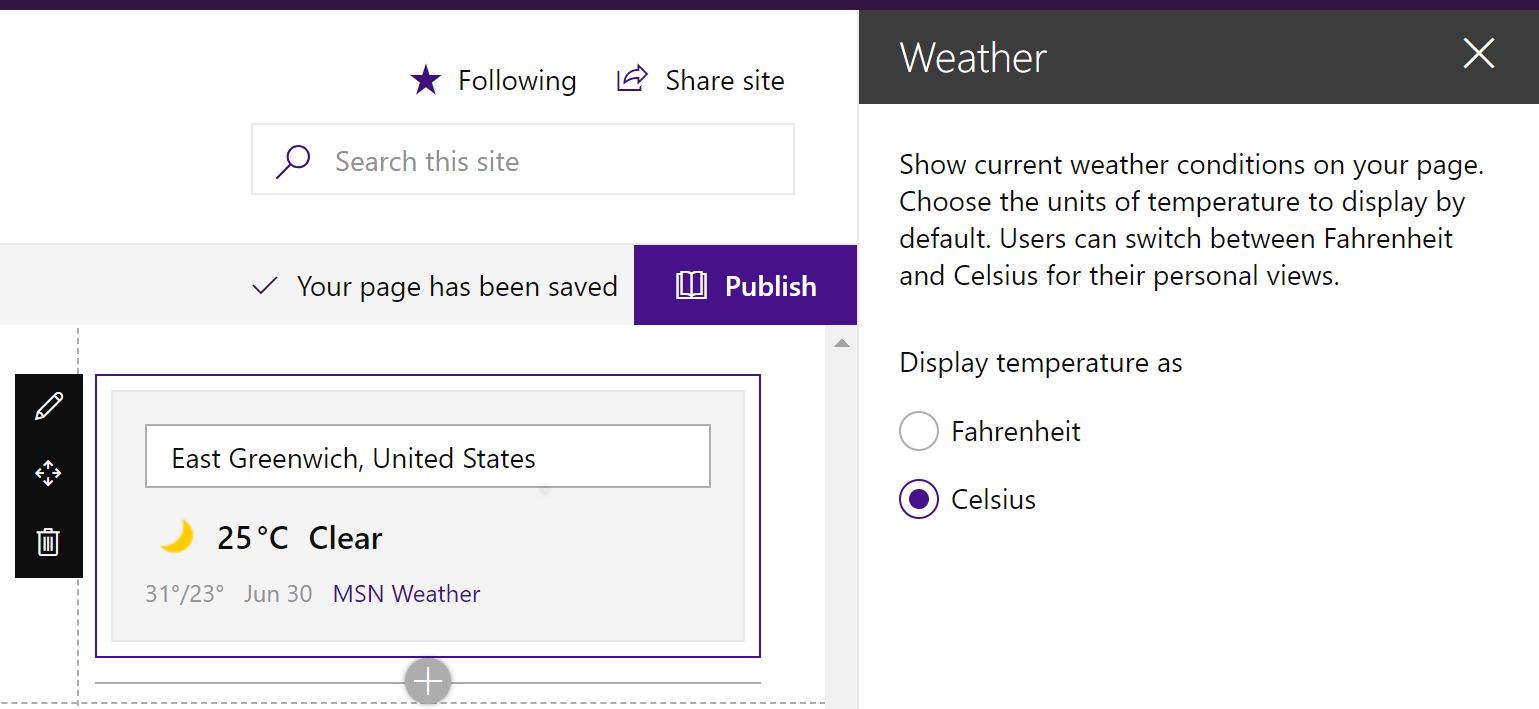 After selecting the correct reading, remember to publish the page to make the web part visible to other users

Best Practice Use
It recommended to use the Weather web part in the right or left column of a 2/3 small right or a 2/3 small left column canvas area. It is not recommended to use in a large column as there will be a lot of extra space unless the weather is meant to be a primary source of content on the page.