Now Available: Make any Modern Page a News Page
Now rolling out is the ability to have any modern page be promoted to a news page in Office365. Up until recently, the only way to create News pages was to create the page using the "Add News" capability from the news web part.
To add a regular page to post as news to your site, create a new page or select an existing page. Edit the page and then select "publish".  Once your page has been published, the right panel will show allowing for you to do a few options:
Add the page to the navigation
Post as News on this site (You will select this option)
Email a link of the page
Copy the Page Address – Note that copying the page address this way does not give a secure link. To get a secure link, copy the link from the Site Pages library and select the red link. Promoting a page to News may also open up permissions. Just something to think about.
Select "Post as News on this site".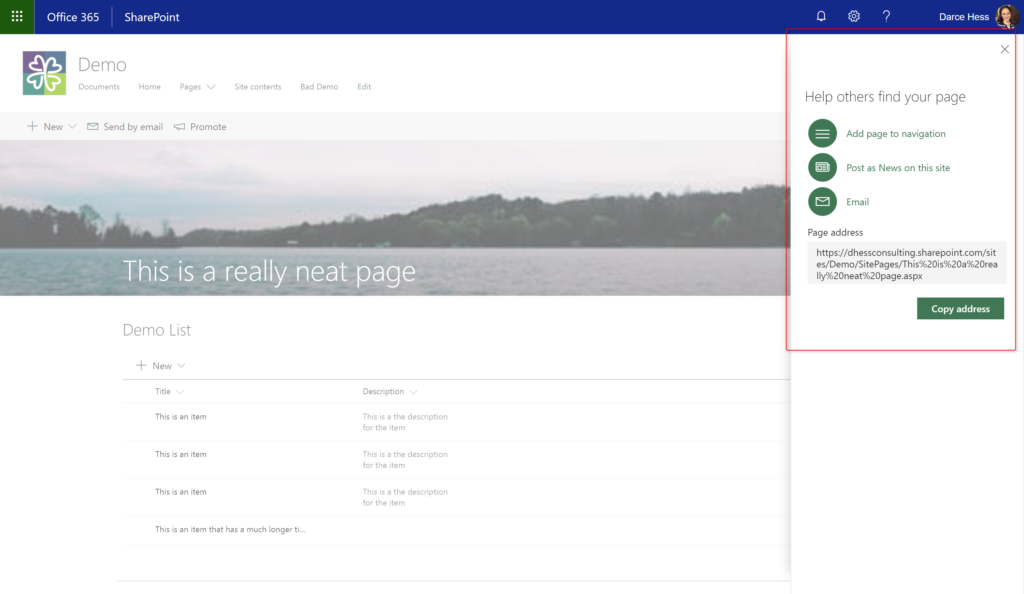 Once selected, the item will turn grey and you can proceed to click outside of the panel.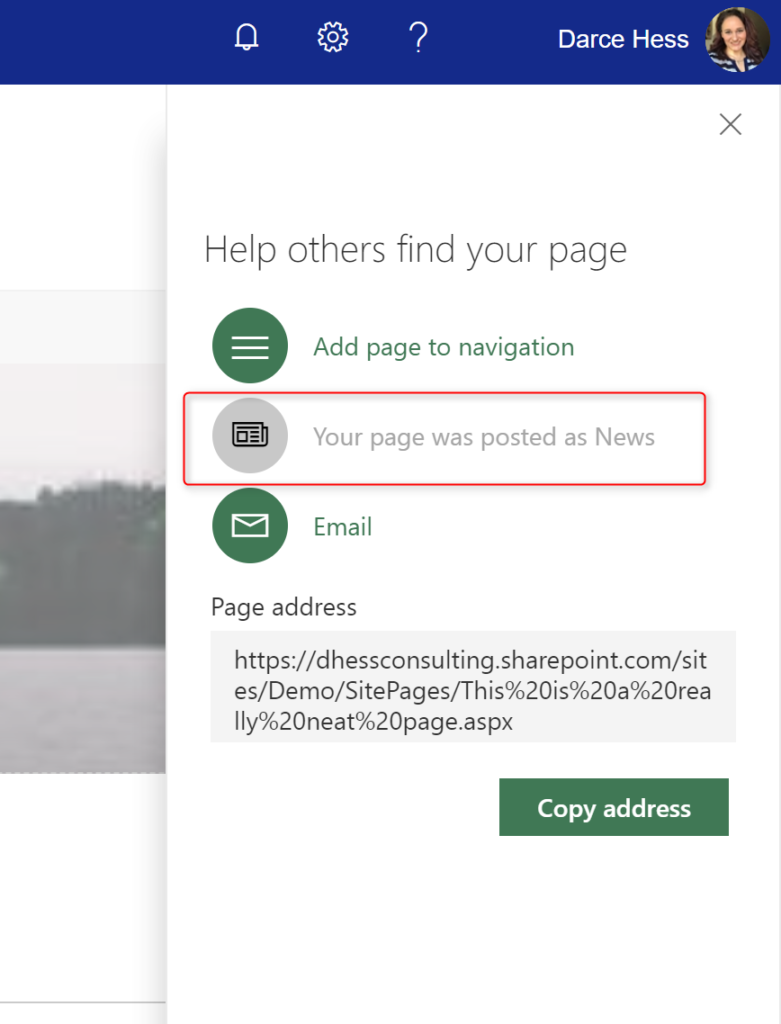 Navigate back to your home page and you will now see that your page will now show inside of your News web part.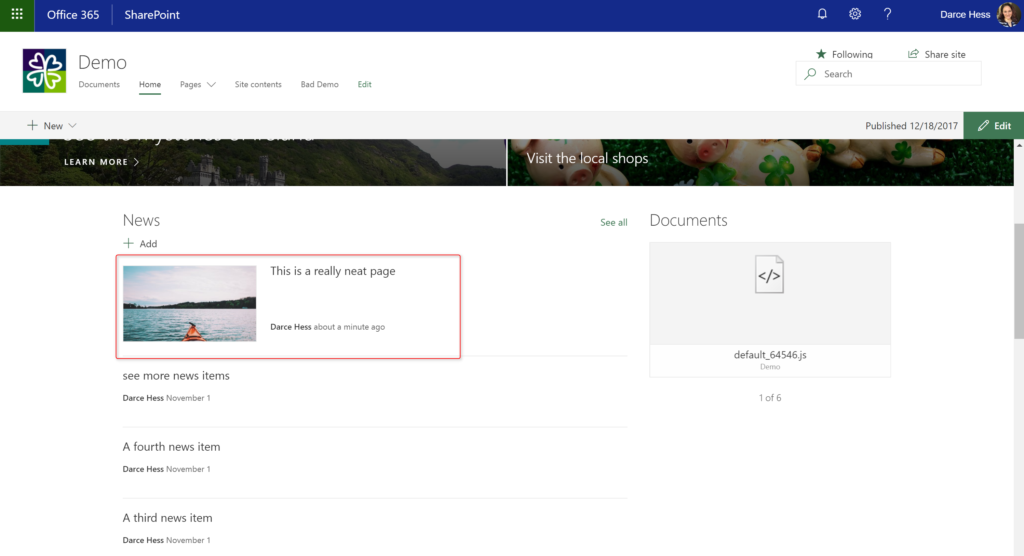 On the back-end, what has happened is that selecting to make your page a news page, it has changed the "Promoted State" to "2". You can confirm by looking at the page in the pages library and adding the "Promoted State" column to the view.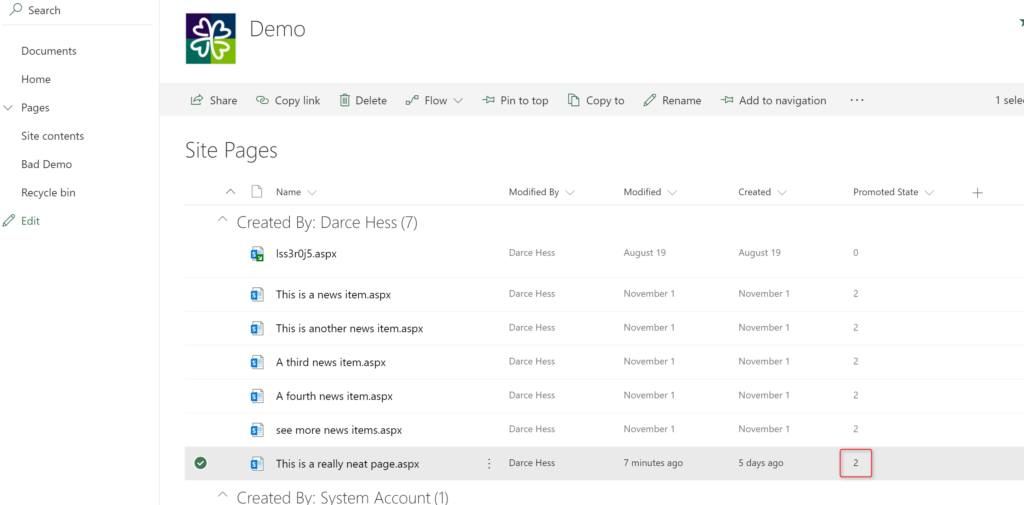 This should help the News curation of content become a little easier for most users.
How to undo a Promoted State (remove a page from being a News page) – Courtesy of Susan Hanley
To remove a page from a Promoted State, the process isn't exactly intuitive. You need to add the hidden column "Promoted State" to the view.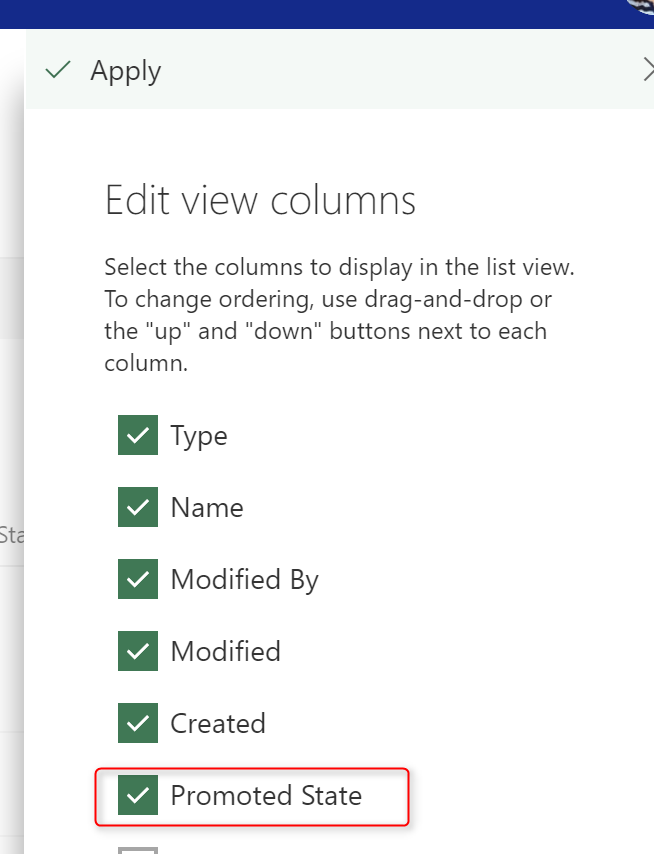 Click on the Promoted State column and create "Group by Promoted State".

Select an drag and drop your new page to the "Promoted State: 0" group. This will change the promoted state on the page and return it to not being a News page any longer.