Pin a List Column to Filter Pane in Microsoft Lists
Microsoft has now released the ability to pin a specific column to the filter pane for any SharePoint or Microsoft List. This functionality is now generally available to all tenants.
To configure a specific column to work in the Pin to Filter, navigate to your Microsoft List and select the dropdown menu for the column that you want to add. Select Pin to filters pane to add the column under the Column Settings.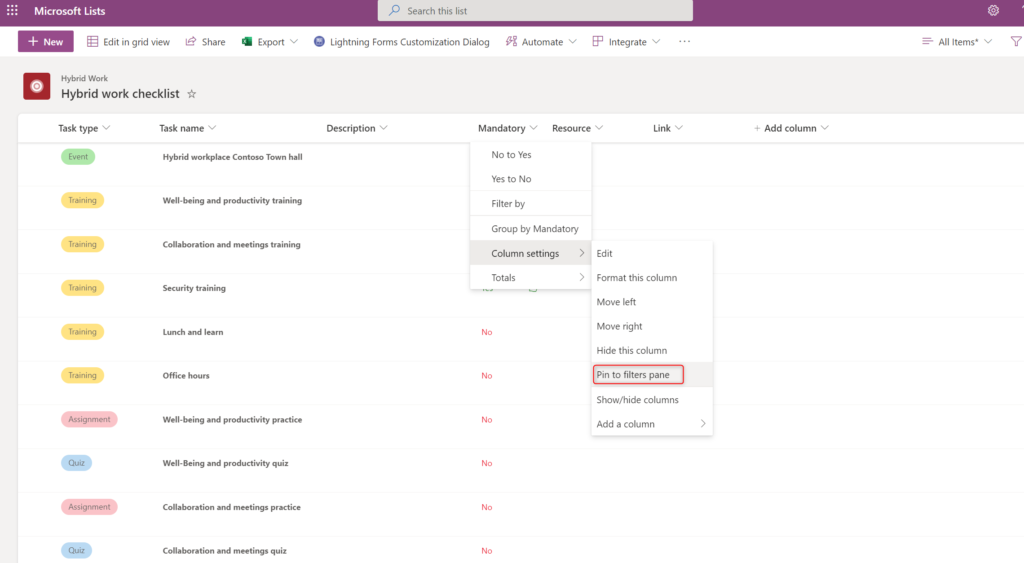 If you open up the filters pane, you will now see the column that you added at the top of the pane. This will allow you to now filter the entire list based on ta specific column value versus only being able to filter based on the items in the column.